Crew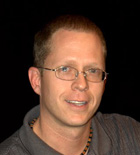 A graduate from the University of Georgia with a Bachelor of Arts degree and student of Digital Media Production at the Art Institute of Atlanta, New started his media career in action sports production, including snowboarding and rock climbing videos.  Runner-up in the Human Weapon television series video contest,   Jerome started with "It's a Lifestyle" in '08. New also has credits as both a published poet and photographer.Jerome New

Director/Editor/Associate Producer
Contact: romulus_31@hotmail.com







Specializing in video production and lighting, Beattie has worked with productions companies including WSB-TV, GPB and Comcast TV. He is also proficient with EFP and corporate theatre production services.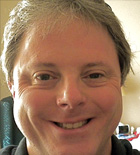 James L. Beattie III

Lighting Director
Contact: jlb3@mailstation.com







As a creative force in production, recording and writing, Bishop lends his talents and support to It's a Lifestyle for a culmination of excitement and inspirational energy. He is also the Chief Executive Producer and Engineer behind Invisible Block Studios (copyright). As natural student of the Arts, Elvin has been demonstrating his artistic abilities with talent greats and novices alike. While expanding his reach into different genres and industries of entertainment( i,e; movies, video games and documentaries), @ I-Block the motto says it all...'The True Sounds of Vision'.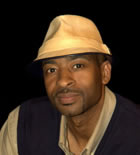 Elvin D. Bishop

Floor Director/Music Engineer
Contact: invisibleblockstudios@gmail.com








Working in television for twenty-three years, Richardson has worked for NBC and CBS affiliates in Georgia as well as MediaOne, AT&T Broadband, Comcast, and most recently, Turner Broadcasting. He has recently started his own production company called Route 27 Productions. Richardson is a graduate of Chattahoochee Valley Community College in Radio/TV Broadcast and Production.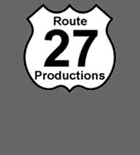 Michael Richardson

Director/Producer/Videographer/Editor
Contact: route27productions.com